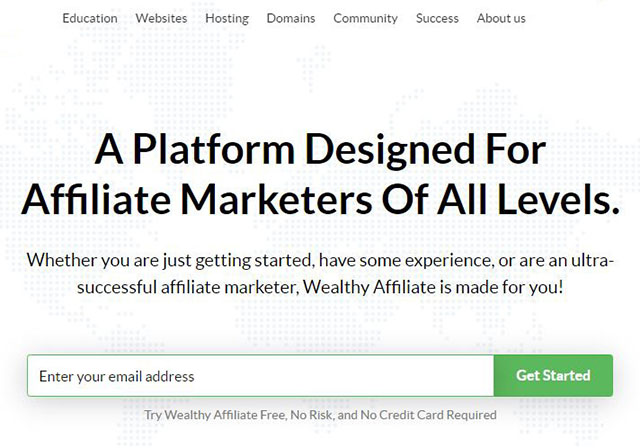 If you are a part of the online business, No Compromise, you have to understand exactly "What is Landing Page Builder?". You also have to understand how to utilize its features and benefits effectively. This will help you to gain a competitive advantage over your competitors by using innovative information technology.
In this article, you will learn what is the landing page, what is landing page builder, its features, software tools in the market, and how to choose the good one for your online business.
What is the Landing Page?
In online business marketing, a landing page is a destination single page on your website created for the purpose of email marketing or online advertising campaign. This allows you to acquire qualified visitors, capture their information, and turn the visitors or traffics into leads with which you can follow up and convert them into buyers.
There are many types of landing pages, including:
Squeeze page
Splash page
Lead capture page
Click-through page
and Sales page.
You are able to create a simple landing page by yourself. With your skills, it will save your business cost. However, by using a landing page builder, or page design creator tool, you will get an impressive and fantastic page for your visitors. We will talk more about this.
What is the Landing Page Builder?
The landing page builder or landing page creator is a software tool that helps you create landing pages quickly and effectively. Included in the page builder, there are a number of types of templates that you can select to be fit with your business.
The tool moreover can be linked with other systems, such as email autoresponder email marketing tool. This will help you follow up on the leads and bring them to buy your products or services. You can learn more features of these tools.
Landing Page Software Features
Below are some general features of the landing page builder.
Drag and Drop Landing Page Editor Templates
Mobile Responsive Designs
Integration with autoresponder email marketing tool email marketing tool
Facebook, YouTube, Instagram, Social Media Widgets
Built-in Search Engine Optimization (SEO)
Email Notifications
A/B Testing or Split Testing
WordPress plugin solution
Public to any domain
Internal Stock Image Library
Integrated with different platforms
Dynamic text replacement
Pixel tracking
Real-time collaboration
Advanced internal analytics
Built-in payment systems
and more.
You must understand which features are needed, which one doesn't or nice to have. This will help you to select an effective tool for your online business.
Top Landing Page Tools in The Market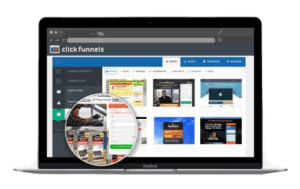 Below are some top landing page building software today. There are a number of new and innovative tools that have been created and launched in the online business market every single week or a few days.
In this article, I just give you general information for the tools. I will later review and compare these tools in detail in terms of features, benefits, pricing, and how to select a tool to be fit your online business effectively.
Here are some top landing page builder today, ordered by alphabet.
Carrd
A platform for building one-page simple
Free 7-Days Trial
$9 per year for Go Pro Plan
 ClickFunnels
Professional Landing Page Builder
Drag and Drop Webpage Editor
Email and Facebook Marketing Automation
Free 14-Days Trial
$97 per month for Startup Plan
Instapage
Enterprise page builder for advertising Google
Facebook and Display Campaigns
Free Trial for 14 Days
$129 per month for Core Plan
KickoffLabs
Landing Page Builder
Run Popup, Side In Bar Campaigns
45+ Landing Page Templates
Free Plan for 500 Mini-Campaigns
$29/month for HOBBY Plan
Lander
Drag and Drop Landing Page Creator Editor
Free 14-Days Trial
$16 per month for BASIC Plan
Landigi
Create a landing page without programming skills required
Copy and Pate Templates
Free 14-days Trial
$29 per month for start plan
LeadPages
Site and Page Builder
200+ Drag and Drop Templates
Free 14-Days Trial
$37 / Month for Standard
MailChimp
Email marketing, landing page builder, Facebook Ads
Start Now FREE
Free 2,00 subscribers
Free 12,000 emails per month
$10 / Month for Grow Plan
Pagewiz
Landing Page Generator
Unlimited Landing Pages
Unlimited A/B Testing
100+ Free Templates
$29 Per Month for BASIC Plan
Ucraft
Website Builder
Landing Page Creator
Free Website Hosting
14 Days Free Trial
$10 / month for Pro Website
Unbounce
Enterprise Landing Page Builder Software
125+ Responsive Landing Page Templates
Free 14-Days Trial
$99 per month for the Essential Plan
Wishpond
Landing Page Builder
100+ Mobile-Responsive Landing Page Templates
Drag and Drop Editor
One-Click A/B Split Testing
Free 14-Days Trial
$49/month for Staring Out Plan
Wix
500+ Landing Pages Website Templates
Drag and Drop Website Builder
14 Day Money Back Guarantee
$4.50/month for Connect Domain Plan
In addition to the above tools, I found other featured landing page builders or related tools also in the market, including EventCastle, GetLeads, ImStartup, LaunchKit, LeadGen, Lune HTML5. OnePageStudio, Pixa, PowerNode, RGenisis, Subscribe, Unicore, Urip, and more. I will provide more details later.
How to Choose the Best Software for Your Online Business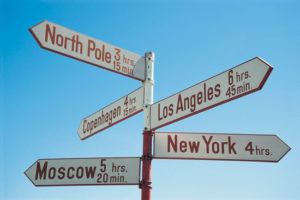 As you have learned, there are a number of tools in the market. So, it's not an easy job picking up the right one. A poorly selected landing page creator will cripple your advertising performance, increase your business cost, and also frustrate your customers.
Here is the guideline for choosing the good landing page builder for your business:
Clarify your business requirement
Identify your customers
Understand the features of the tool
Understand pricing structure and plans
Read customer reviews
Compare at least 5 top tools in the market
Contact software vendors for more details
Get Free Trial
This just gives you ideas on how to select a suitable tool for your business. It may not the 1st popular software in the market, but it is good for you. It takes time for this. Don't do it overnight.
The Game is Changing Now – Don't Miss It!
To sum up, I hope you understand more about "What is Landing Page Builder", learn about landing page creator features, understand top tools in the market, and get some guidelines for choosing a good tool.
If you need more information or have any questions, please feel free to contact me or comment below. I will come up with the solution as well as I can. Thank you for your time.