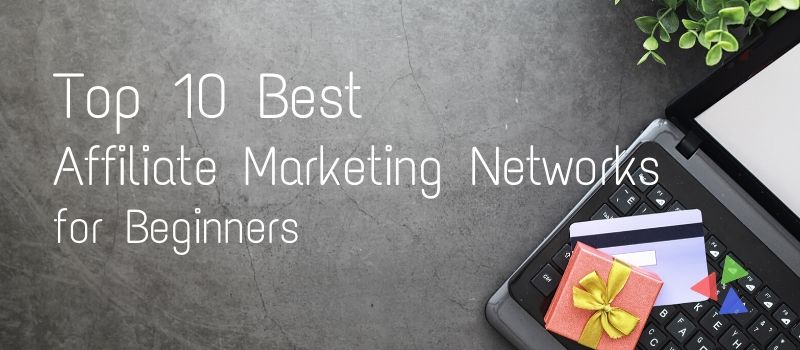 If you are looking to make money with an online business, I've always found affiliate marketing to be the easiest to understand, and the cheapest to get started in. But to guarantee your success, you have to follow a proven sequence of steps effectively.
One of the important steps for starting your Internet affiliate business is choosing a proper affiliate marketing network. This will lead you to find profitable products to promote and earn your passive and long-term income.
In this article, I'm going to show you the top 10 best affiliate marketing networks for beginners. You can go through this and learn more details of a network you prefer.
Note: the number of monthly visitors in this article are based on SimilarWeb data, April 2019.
Top 10 Best Affiliate Marketing Networks
#1 ShareASale – The 20-Year Marketing Network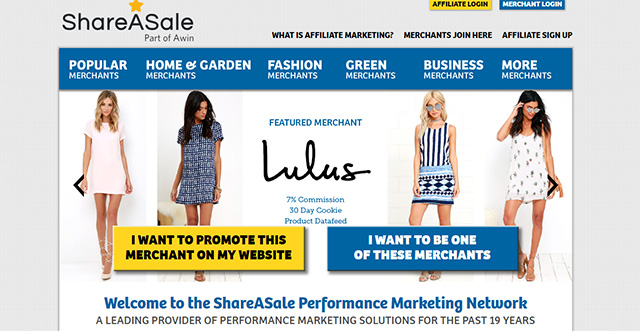 ShareASale, founded in 2000, is an exclusive affiliate marketing network for over 19 years. Monthly visitors are more than 6.2 million.
There are over 4,800 merchants in its networks, offering a wide range of products in 40 different categories: home and garden, fashion, green, business, health, education, music, food, wedding, and more.
The ShareASale website is easy to use and navigate with efficient search functions. This helps you find perfect products to promote quickly. It also provides a bunch of tools for affiliate marketers for running an online business. In addition, you can contact the support team via both phone and email. It's great for affiliates.
However, there is some problem for affiliate marketers, ShareASale has no PayPay payment. This is a common complaint amount the bigger networks. Moreover, a certain merchant's programs are shut down without warning.
#2 ClickBank – The Leading Global Retailer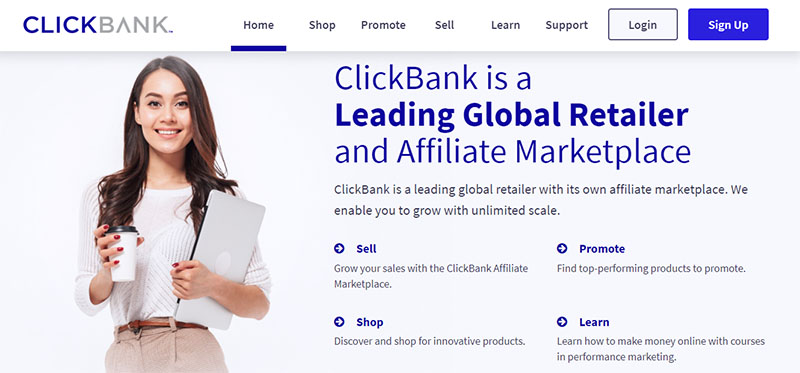 ClickBank, founded in 1998, is one of the most famous affiliate marketplaces on the Internet, focusing on digital information products. In 2020, over 5.4 million people visit its website monthly. In 2018, ClickBank has $201.6M in estimated revenue annually.
You can select products from tens of thousands of products in the ClickBank marketplace, covering eBooks, video training courses, self-help guides, and software, for example. Categories include business, e-marketing, education, employment, health & fitness, software, and more. But the top three categories are wealth, health, and relationships.
For marketing, ClickBank's vendors also provide a variety of marketing material, e.g. product information, video training course, banner ads, product images, and samples of email swipes. This will help you to run your marketing campaign effectively.
By selling ClickBank's products (with one-time or recurring bills), you can earn commissions as high as 75 percent. It's great, compared with Amazon Associates or Google AdSense.
#3 MaxBounty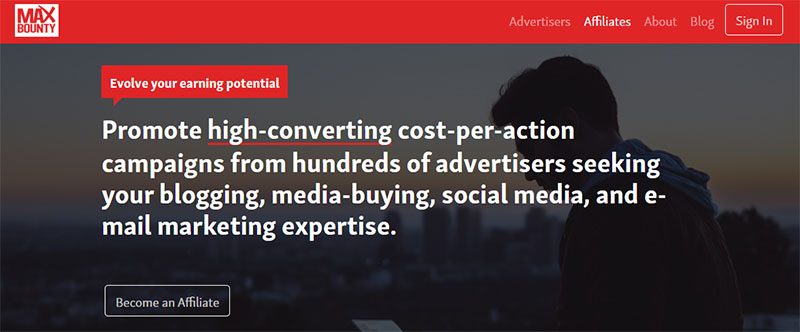 MaxBounty, founded in 2004, is one of the best Cost Per Action (CPA), Cost Per Lead (CPL), and Cost Per Sale (CPS) affiliate network program. In 2019, there are more than 2.8 million visitors per month.
MaxBounty offers over 1,500 campaigns for CPA, CPL, and CPS advertising in wide-ranging categories, such as finance, diet, real estate, and more. You can look forward to one of the highest paying affiliate programs from MaxBounty, and earn a considerable amount of revenue by doing advertising.
Based on reviews by many marketers, MaxBounty is ranked highly in product offers, commission rates, on-time payments, and multiple payment options, tracking systems, training resources, and support systems. But it quite strict on suspicious activities and it can easily get banned if you break its rules.
#4 WarriorPlus – Your Profit is Our Business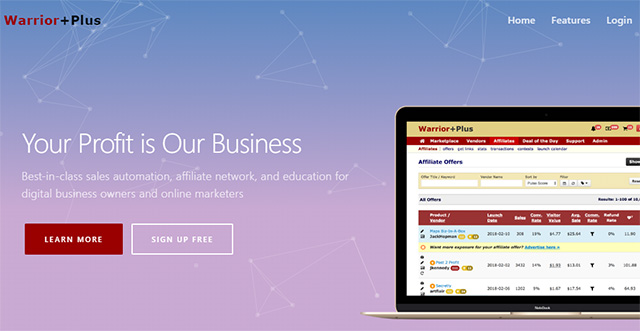 WarriorPlus (W+), founded in 2006, specializes in advertising online make money courses and digital information products (covering PLR products, applications, and PDF files). Over 2.4 million monthly visitors in 2020 (more than 46% from the United States).
W+ is free to anyone to join at any time and then select useful products for your visitors. One of the great features of the W+ is the heart shape "Pulse Score", showing the overall sales numbers as well as the number of affiliates who have made sales in the past few months.
Another useful feature is "Launch Calendar". This gives you insight into upcoming affiliate opportunities. So you can create content in advance of a product launch. This will generate free traffic from Google search engine ranking.
#5 JVZoo – The Cutting-Edge Solutions for Affiliates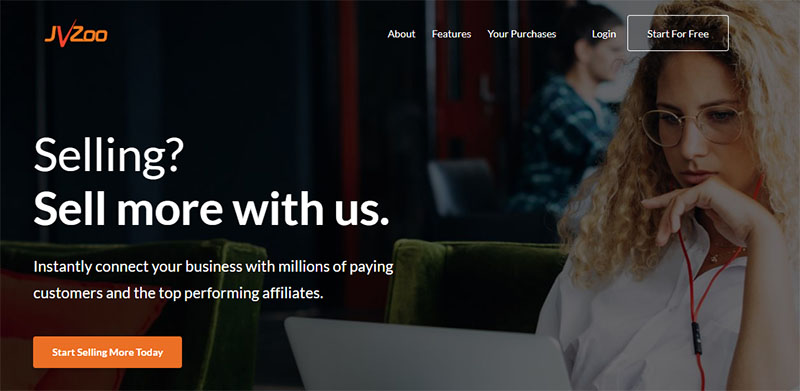 JVZoo, founded in 2011, exclusively with digital products, primarily e-commerce, and online courses for affiliate marketers worldwide. Over 1.3 million monthly visitors in 2020.
"Using JVZoo is one of the best decisions you can make for your business. It helped me sell my products online through quality affiliates. Since starting two years ago, I've traveled to over 27 different countries while building a prosperous online marketing company with JVZoo.", Sam Bakker, JVZoo Seller since 2013
Top JVZoo's categories are e-commerce, business, health & fitness, self-improvement, and software. It's free to join, promote JVZoo's products, and earn up to 100% instant commissions. You can earn as much as a 50% affiliate commission on most products offered on JVZoo.
A HUGE feature of JVZoo is "Lifetime Cookies". This is very great for affiliate marketers. It also provides other useful services, such as instant affiliate program setup, sales tracking & statistics, sales funnel generator, and Ad Manager plugin. This will help you to promote products easy, fast, and effectively.
However, there are many scam products listed on JVZoo. It's important to be alert to the product details before selling it to your visitors.
#6 CJ Affiliate by Conversant – Dare to Think Big!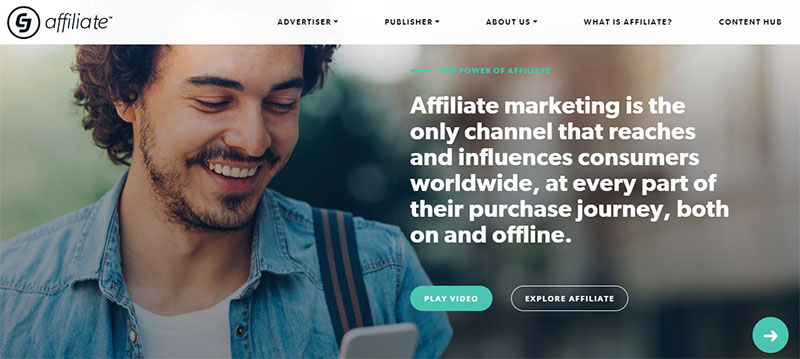 CJ Affiliate by Conversant (formerly Commission Junction), founded in 1998, over 20 years of experience in offering CPA, CPL, CPS, and PPC affiliate products in its network for marketers worldwide. Its network size is over 3,000 active advertisers. More than 1.3 million monthly visitors in 2020.
Some of CJ Affiliate features are advertiser toolbox, deep link generator, real-time transaction monitoring, pay per call, lead generation, and more on a reliable platform. Also, there are a lot of reputable advertisers on the CJ Affiliate network.
However, as a publisher, you may face an inconsistent payment schedule. In addition, you may get limited customer support and can be banned without much explanation or warning.
#7 Rakuten – No points. No fees. No forms.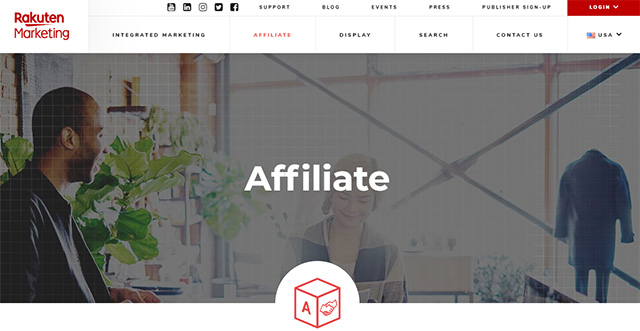 Rakuten (formerly known as Rakuten LinkShare), founded in 1996, is an affiliate marketing network service provider with over 377K visitors a month.
It's free of charge and easy to sign-up. You can choose over 1,000 merchants in the network. One of the strongest features of this network is rotating banners which automatically rotate all the ad units at random.
Rakuten also provides helpful education tools for affiliate marketers. You can get payouts in one of 25 different available currencies.
However, there are some weak points: unpredictable payment schedule, and no PayPal payment option. You can only get paid by check or direct deposit to your bank account. Moreover, small affiliates with low traffic may not be accepted.
#8 CrakRevenue – The Best & Most Trusted CPA Network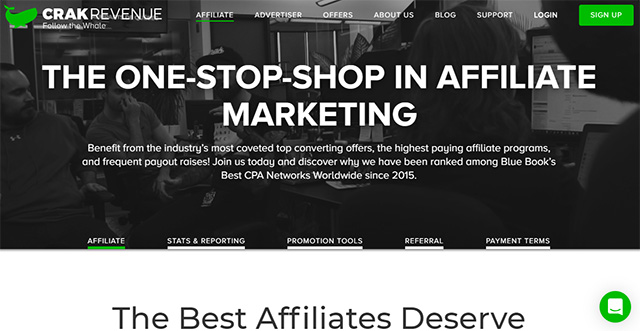 CrakRevenue, created in 2010, is one of the best and most trusted adult CPA affiliate network worldwide. Its monthly visitors are more than 388K in the year 2020.
The major affiliate programs are over 1,000 adult dating offers. Other high-paying products also offer, including nutrition, gaming, surveys, gambling, and more. You can earn money by referring people to join the website.
If you have traffic suitable for adults, dating, or cams, CrakRevenue affiliate network is one of your best choices.
#9 PeerFly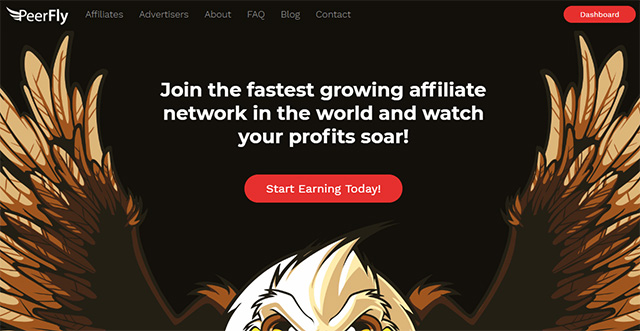 PeeFly, launched in 2008, is one of the fastest-growing CPA, CPL, and CPS affiliate network for eCommerce business, with monthly visitors more than 417K.
Peerfly provides affiliates with thousands of offers to promote. It also offers a variety of payout options: check, PayPal, Payoneer, bank wire, Amazon gift, and Bitcoin.
There is no cost to join Peerfly's network, but the registration process is quite strict. You may not get approved that easy. Note: this network may not suitable for beginners. You need to prepare a proper business plan in order to succeed with Peerfly.
#10 FlexOffers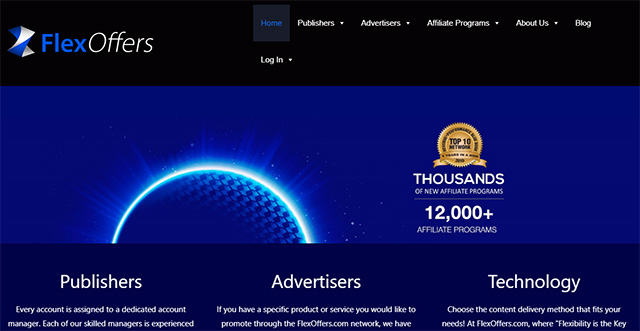 FlexOffers, founded in 2008, an online lead generation and affiliate marketing services, with 375K monthly visitors in 2020.
It's free for publishers to sign-up with FlexOffers. There are over 12,000 affiliate programs inside the network, covering a wide range of categories: automotive, consumer electronics, home and garden, travel, and more.
However, there are no training courses for affiliates. It also can be time-consuming to find a perfect program in the network.
Other Affiliate Networks in the Market
In addition to the list above, there are other affiliate networks in the marketplace today, offering programs for general or particular niches. Some of these are AffiBank, LeadBit, Affiliate Partners, AdCombo, Olavivo, Pepperjam, TradeDoubler, ArmorAds, Mobidea, Appetite, and more.
I will talk more about these networks later.
Other Related Information
Conclusion
I have ranked the top 10 affiliate marketing networks for beginners. Now it's your turn. It's time to choose an affiliate network for your sustainable online business.
Which affiliate network are you working with today?
If you find this article helpful or need more details, please leave your comments below. I'll love to learn from your experience too. Thank you very much.